Project Updates from the Lucas Shop and Beyond!
(Above) Bill Mott sands the bottom of the Hallams' 1958 Yellow Jacket Catalina. The bottom will receive a couple coats of epoxy, then primer, then yellow bottom paint.

(Above) Carl Lapiska has just applied the ninth coat of varnish to the hull of his Chris Craft Super Sport. Cold, damp weather had delayed varnishing earlier in the month.

(Above) Bill Mott puts the finishing touches on Bill Keenan's swim platform which he, Alan Oppenheimer and David Kanally rebuilt using new African mahogany.

(Above) Ray Widmer acquired a small sailing dinghy some time ago and has been lovingly restoring her in his garage at home. Ray has also found info on the boat's origins.

(Above) Robin McGeorge holds the bottom transom plank of Ted Dysart's Century Sabre. The removal of the plank gives access to some cracked bottom planks.

(Above) Jay Emerson reported a day of meditative calm as he made and placed hundreds of bungs in the deck trim of a rare Carver he's restoring at his shop in Oklahoma.

(Above) Phil Wolff drilled and plugged 1150 screw holes in his Coronado, creating a tight fastening surface for new battens and planks.

(Above) The structure of Rays' dinghy hull is very delicate, so Ray has built a supporting cradle to maintian its shape. We'll follow his progress in upcoming issues.
Next Monthly Meeting January 19th at Two Guys, Don't Miss It!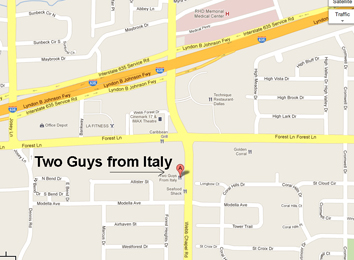 Our next meeting will be Thursday, January 19th, 2023, at 7 p.m. You'll receive an email reminder for the meeting a few days prior. We will not have a regular December Meeting due to our Christmas Party on December 3. We'll be continuing our door prize tradition, giving out an e-book of the lucky winner's choice, or a complimentary design of a boat show placard.
If you can't join in person, you'll be using the Zoom application for your cell phone or your home computer. To make things easier at meeting time, it would be a good idea for you to go to your normal smart phone app store to download Zoom Cloud Meetings, or go to Zoom.us on your home computer and sign up. Prior to the meeting, you will be sent an email with a link to join the meeting, and further instructions. Those who wait to download Zoom will also receive a link to do that just before the meeting starts. If you are among those who need a few attempts to be successful with technology, you may want to get the downloading taken care of ahead of time.
Our meetings are a great opportunity to socialize with fellow WBA members and to talk shop on questions on everything from paint and varnish to carburetor kits. Please join us on Zoom to be a part of our monthly fellowship!
Shop Talk and Musings: Early Boatress Lore

This "Hagar the Horrible" cartoon was laminated by my Mom and stuck to the refrigerator in 1984 and displayed there for years, as my Dad undertook the restoration of our 1957 Cowell King. The cartoon captures the plight of many a boatress, who tolerate us and love us in spite of it all. My Mom passed away on Tuesday, November 22, 2022 at age 96. She rejoins my Dad in heaven and leaves my brother and me with a lifetime of memories and lessons. Here's to all the moms who made us who we are and whose legacies we celebrate forever.
And finally, please take a look in the shed or garage for leftover parts or other salable items you would like to donate to the Club. Contact David Kanally at david@historywithheart.com for more info.