Project Updates from around the WBA
(Above) Jim Frechette is restoring the late Chuck Webb's Hafer cedar strip inboard according to Chuck's wishes. Jim did a double layer of 1/4 cedar strips at different angles to replace the deteriorated original bottom.

(Above) Jim Donovan makes quick work of the old fiberglass sheathing on the donated Yellow Jacket at the Lucas Shop, while Seb Borrello, Ray Widmer and Bill Mott help scrape and remove epoxy.

(Below) Jay Emerson is replacing the original vinyl-covered deck of this '66 Century Resorter with African mahogany. In order to do so, he's adding additional deck support frames.

(Above) The little Hafer is now ready to be turned upright, after a coat of epoxy and some bottom paint. This restored Hafer will be a tribute to Chuck, and an important part of the Webb and Hafer family legacy.

(Above) After scraping all the old epoxy residue from the bottom, Ray, Seb and Alan Oppenheimer sand the molded mahogany plywood, and remove old keelson fastening screws for replacement. Penetrating epoxy is next

(Below) Next is a layer of marine fir plywood, which will then be topped with African mahogany planks for a traditional deck appearance. This is just one of several projects Jay has going in his Oklahoma shop.
Next WBA Monthly Meeting December 17, 2020. Join for Christmas Cheer!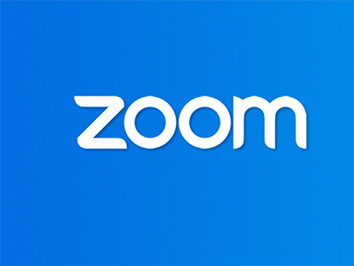 Our next meeting will be Thursday, December 17, at 7 p.m. Recent surges in COVID numbers and the likelihood of continued restrictions on indoor gathering sizes compel us to continue our virtual meeting format. The meeting will take place on line, using the Zoom application for your cell phone or your home computer. To make things easier at meeting time, it would be a good idea for you to go to your normal smart phone app store to download Zoom Cloud Meetings, or go to Zoom.us on your home computer and sign up. Prior to the meeting, you will be sent an email with a link to join the meeting, and further instructions. Those who wait to download Zoom will also receive a link to do that just before the meeting starts. If you are among those who need a few attempts to be successful with technology, you may want to get the downloading taken care of ahead of time.
Our meetings are a great opportunity to socialize with fellow WBA members and to talk shop on questions on everything from paint and varnish to carburetor kits. This unusual December meeting will allow us to share some holiday joy. So, put on your festive attire and pour yourself some cheer for the WBA Virtual Christmas Gathering!
Shop Talk and Musings:
With the Thanksgiving holiday came thoughts of gratitude for many blessings, even in the midst of a global pandemic and political unrest. There is much to be thankful for in the WBA. For example, we continue to find dedicated members to serve as our officers. Mike Gomes has returned to the DFW area after several years living on the East coast, and he'll assume Vice President duties in January. We thank Phil Wolff for being our VP this past year, just one instance of his faithful service to our Club for decades. We also recognize President Scott Myers, Treasurer Scott Reichardt and Secretary Trey Bull for continuing their service in 2021 in their repective roles. We can also be grateful for the faithful support of the many members who work on Club projects at the Lucas Shop, as well as those who restore and preserve antique and classic boats at home. Our monthly Zoom meetings have become a good alternative to live meetings. It's a treat to see everyone's smiling faces, including that of the attention-seeking kitty that shares a home, and a keyboard, with Pat Baldwin!
In other news, as the colder weather arrives, don't forget to winterize your boat. Drain all the water from the engine, stabilize your fuel, and take all the precautions necessary to make sure you'll be ready to go for next season. There are a variety of techniques published on line for this procedure if you are new to our hobby. Here's a link to the ACBS article on the subject.
And finally, please take a look in the shed or garage for leftover parts or other salable items you can spray with Lysol, then donate to the Club. Contact David Kanally at david@historywithheart.com for more info.