Project Updates from around the WBA
(Above) Jim Frechette is restoring the late Chuck Webb's Hafer cedar strip inboard according to Chuck's wishes. With a completely new bottom, the speedy little craft will have a new life.

(Above) Jeff Dils' boat is looking beautiful as it leaves Jay Emerson's shop in Oklahoma. The Chris-Craft received a complete refresh, and the engine had a new seal installed in the transmission.

(Below) Robin begins trimming three inches off the stern of the donated Yellow Jacket to remove edge rot in the hull. The keelsons have already been trimmed.

(Above) Ray Widmer removes non-original rub rail from the donated Yellow Jacket at the Lucas Shop. New rub rail will be the proper, half-round mahogany. The project will require all new decking and a new transom.

(Above) Jay Emerson is focusing on the beautiful mahogany helm of this otherwise fiberglass Boston Whaler. The helm gives the craft its signature look. The little Whalers are popular among early glass classic enthusiasts.

Below, Robin fits a pattern that will be used to trace the proper lines for a new transom, which will be a laminated marine fir and marine mahogany plywood.
Next WBA Monthly Meeting November 19, 2020. The Virtual Trend Continues.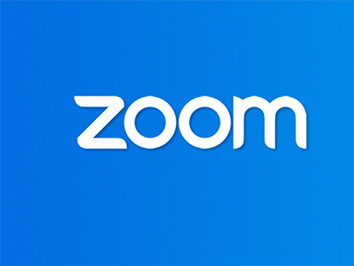 Our next meeting will be Thursday, November 19, at 7 p.m. Recent surges in COVID numbers and the likelihood of continued restrictions on indoor gathering sizes compel us to continue our virtual meeting format. The meeting will take place on line, using the Zoom application for your cell phone or your home computer. To make things easier at meeting time, it would be a good idea for you to go to your normal smart phone app store to download Zoom Cloud Meetings, or go to Zoom.us on your home computer and sign up. Prior to the meeting, you will be sent an email with a link to join the meeting, and further instructions. Those who wait to download Zoom will also receive a link to do that just before the meeting starts. If you are among those who need a few attempts to be successful with technology, you may want to get the downloading taken care of ahead of time.
Our meetings are a great opportunity to socialize with fellow WBA members and to talk shop on questions on everything from paint and varnish to carburetor kits. We'll be swapping stories of our various boating and project adventures. Plus, we'll have a presentation by WBA member John Ables about updraft carburetors, which are common to many of our antique and classic boats. As we await the end of the Coronavirus pandemic, our virtual meetings are a great way to stay in touch with the goings-on of the Club.
Shop Talk and Musings:
As the colder weather arrives, don't forget to winterize your boat. Drain all the water from the engine, stabilize your fuel, and take all the precautions necessary to make sure you'll be ready to go for next season. There are a variety of techniques published on line for this procedure if you are new to our hobby. Here's a link to the ACBS article on the subject.
We're continuing work on two Yellow Jackets at the Lucas Shop. We're in need of some tuning and electric wiring help with the Mark 55e outboard that will go on Steve McCune's '57 Riviera, and the donated '58 Riviera from Nevada will need all kinds of woodwork over the coming weeks. So you're cordially invited to join us on any Saturday, 9 a.m. - noon, at the Shop, which is located in the white steel storage buildings just across the road from Lovejoy High School in Lucas.
And finally, please take a look in the shed or garage for leftover parts or other salable items you can spray with Lysol, then donate to the Club. Contact David Kanally at david@historywithheart.com for more info.