Project Updates from the Lucas Shop and Beyond!
(Above) Ann and John Hallam's Trigger is complete! The team rolled the boat out into the sunshine for some beauty shots recently, and hope to debut the Trigger at one of our October events.

(Above) Carl Lapiska has reached coat #7 on his '64 Super Sport. He's taking his time, and doing lots of surface prep between coats.

(Above) Eric Wueste has installed and adjusted the steering cables on his fiberglass Yellow Jacket. The job usually takes two people, but Eric managed it alone.

(Above) Robin McGeorge paid a visit to the shop recently, and got a chance to give the OK on the completed Trigger. Finishing touches included the addition of eyes on the transom and the refurbishment of the trailer's winch.

(Above) Carl is very close to a mirror finish on the hull sides, and we're pretty sure he won't rest until he gets it just right.

(Above) The very pretty Johnson motor is the perfect complement to Eric's rig. With the steering cables now installed, he can move on to other finishing touches.
Next WBA Monthly Meeting October 20th at Two Guys!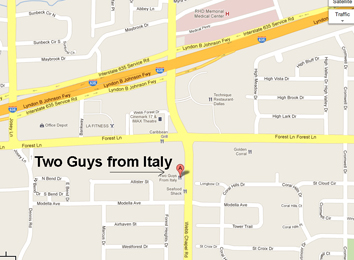 Our next meeting will be Thursday, October 20th, 2022, at 7 p.m. You'll receive an email reminder for the meeting a few days prior. We've acquired a camera and microphone for the club to provide a much better Zoom experience for those who cannot join in person. We'll be continuing our door prize tradition, giving out an e-book of the lucky winner's choice, or a complimentary design of a boat show placard.
If you can't join in person, you'll be using the Zoom application for your cell phone or your home computer. To make things easier at meeting time, it would be a good idea for you to go to your normal smart phone app store to download Zoom Cloud Meetings, or go to Zoom.us on your home computer and sign up. Prior to the meeting, you will be sent an email with a link to join the meeting, and further instructions. Those who wait to download Zoom will also receive a link to do that just before the meeting starts. If you are among those who need a few attempts to be successful with technology, you may want to get the downloading taken care of ahead of time.
Our meetings are a great opportunity to socialize with fellow WBA members and to talk shop on questions on everything from paint and varnish to carburetor kits. Please join us on Zoom to be a part of our monthly fellowship!
Shop Talk and Musings: The Importance of Boating Events
Each of us has his or her own way of enjoying our hobby. Some really get into boat restoration. Others enjoy collecting show-quality boats restored by professionals, while others are big fans of the boating lifestyle, taking to area lakes whenever they can. Boat shows are an important part of our club's activity, no matter what part of antique and classic boating you enjoy. And we have two of our best events happening in the coming days. Not only do these events allow you to enjoy fellowship with fellow classic boaters, they also give you the opportunity to enjoy boats that you wouldn't see otherwise, and to share your work with your peers. And don't forget, there are members of the public who attend as well, helping us to achieve one of the purposes of our club, "to educate and inform the public about the historic significance of our antique and classic boats." So make every effort to participate in the Lake LBJ Show and the Cruisin' Lewisville Lake events this month!
And finally, please take a look in the shed or garage for leftover parts or other salable items you would like to donate to the Club. Contact David Kanally at david@historywithheart.com for more info.