Project Updates from Yellow Jacket Central (and a Chris-Craft, too)!
(Above) Robin McGeorge, Carl Lapiska and Ray Widmer have just assembled the front seat of the Nevada Yellow Jacket. Since then, the rear seat has also been assembled.

(Above) Robin McGeorge and Ann Hallam sand the seat springs for the rear seat of Ann and John Hallam's '59 Yellow Jacket Trigger. Work on the hull will begin as soon as the Nevada Yellow Jacket is complete.

(Above) Bill Mott, with his trusty buffer in hand, brings the deck and gunwales of the Nevada Yellow Jacket to a nice sheen. A few more minutes of this treatment, and the boat will be show-ready!

(Above) Carl Lapiska and Robin McGeorge review copies of original factory drawings for Carl's '64 Chris-Craft Super Sport. Among other things, the drawings show the precise location for the boot stripe at the water line.
Next WBA Monthly Meeting October 21st, 2021. Zoom Only!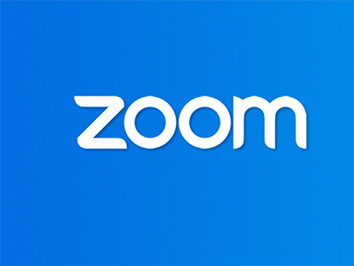 Our next meeting will be Thursday, October 21st at 7 p.m. Due to the recent surge in Covid infections and hospitalizations, we are compelled to have this meeting virtually. We will NOT be gathering at Two Guys for the October meeting. We'll be continuing our door prize tradition, giving out an e-book of the lucky winner's choice, or a complimentary design of a boat show placard.
Plus, we'll have a presentation of general interest to antique and classic boating enthusiasts.  
The meeting will take place on line, using the Zoom application for your cell phone or your home computer. To make things easier at meeting time, it would be a good idea for you to go to your normal smart phone app store to download Zoom Cloud Meetings, or go to Zoom.us on your home computer and sign up. Prior to the meeting, you will be sent an email with a link to join the meeting, and further instructions. Those who wait to download Zoom will also receive a link to do that just before the meeting starts. If you are among those who need a few attempts to be successful with technology, you may want to get the downloading taken care of ahead of time.
Our meetings are a great opportunity to socialize with fellow WBA members and to talk shop on questions on everything from paint and varnish to carburetor kits. Please join us on Zoom to be a part of our monthly fellowship!
Shop Talk and Musings: Our Many Lakes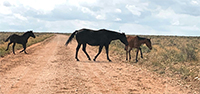 Just days ago, I was exploring a vast section of Arizona scrubland and ranchland just south of the Grand Canyon. The dirt roads seemed to go on forever. It had rained the day before, but that was the only visible sign of water. I was crossing open pasture land that extended as far as the eye could see. Grazing cattle dotted the fields, and even a few horses crossed the road in front of me. It was a real contrast with my home turf in suburban North Texas, for sure, and the trip got me thinking about our many beautiful lakes that we navigate in our classic and wooden boats. Most of these lakes are younger than we are, and they all were built as water reservoirs for the burgeoning population. The lakes provide water first for drinking, sanitation, flood control, fire control and irrigation; and second for recreation. Most of us have a big lake within an hour of home or less. Let's enjoy them to the fullest during this very pleasant fall season!
And finally, please take a look in the shed or garage for leftover parts or other salable items you can spray with Lysol, then donate to the Club. Contact David Kanally at david@historywithheart.com for more info.