Project Updates from around the WBA
(Above) Dan Stober's 1959 Thompson Offshore has returned to Eagle Mountain Lake following some substantial work on the carburetor.

(Below) When Jeff Dils took his boat to Jay Emerson's shop for some hull work, Jay found an oil leak in the rear of the transmission. Jay brought the engine to the Lucas Shop, where Robin McGeorge quickly diagnosed a leaking seal. Robin replaced the seal and gave the engine a quick facelift with fresh paint.

(Above) David Kanally's and Robin McGeorge's Yellow Jacket has her deck hardware on. Steering was rigged last Thursday, and final touches are being applied.

(Below) Trey Bull's '68 Chris-Craft Commander, "Classy Lady", was in need of some bottom work, and some repairs to storm damage along the spray rails and hull, so he had her pulled with a crane and set on the hard for the repairs.See video here.

We're fortunate to have so many members actively working on their boats, keeping them ship-shape!!

See all the project update photos from September here.
Next WBA Monthly Meeting October 15, 2020. Virtual or In-Person?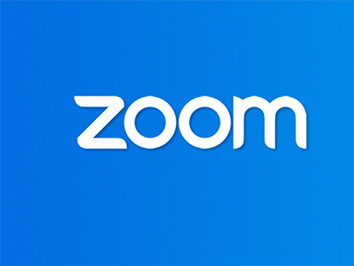 Our next meeting will be Thursday, October 15, at 7 p.m. A decision will be made closer to the date to determine if it is safe and permissable to meet in person at Two Guys from Italy. If not, the meeting will take place on line, using the Zoom application for your cell phone or your home computer. To make things easier at meeting time, it would be a good idea for you to go to your normal smart phone app store to download Zoom Cloud Meetings, or go to Zoom.us on your home computer and sign up. Prior to the meeting, you will be sent an email with a link to join the meeting, and further instructions. Those who wait to download Zoom will also receive a link to do that just before the meeting starts. If you are among those who need a few attempts to be successful with technology, you may want to get the downloading taken care of ahead of time.
Our meetings are a great opportunity to socialize with fellow WBA members and to talk shop on questions on everything from paint and varnish to carburetor kits. We'll be swapping stories of our various boating and project adventures. Plus, we'll have a presentation of general interest to the classic boating community. As we await the end of the Coronavirus pandemic, our virtual meetings are a great way to stay in touch with the goings-on of the Club.
Shop Talk and Musings:
Christmas Party and Banquet to be combined into a single January event
Following a lot of research on outdoor venues that would be able to host our Christmas party, and after discussion among our officers and fellow members at the September WBA meeting, we've decided to combine our Christmas Party normally held in early December, and the Officer Installation Banquet, normally held in mid-January, into a single event, to be held in January. The date will be announced once an appropriate facility is identified. We believe that this decision gives us more time to allow the pandemic to calm down, and will provide a safe, enjoyable opportunity for us to gather as a Club.
And finally, please take a look in the shed or garage for leftover parts or other salable items you can spray with Lysol, then donate to the Club. Contact David Kanally at david@historywithheart.com for more info.