Project Updates from the Lucas Shop and Beyond!
(Above) Ann Hallam applies the second coat of varnish on the Trigger's rub rails. After considering an aluminum option, it was decided that the mahogany rub rails were aesthetically more pleasing than aluminum, and were better able to make the compound bends the flared hull requires.

(Above) Carl Lapiska applies the fourth coat of spar varnish to the hull sides of his beautiful 1964 Chris-Craft Super Sport.

(Above) Phil Wolff got his engine back from the rebuilders for his 21' Century Coronado. The pistons and cylinders look more like contemporary bar ware than engine components. Phil's in the reassembly phase now.

(Above) In an earlier photo, the steam-bent port rub rail is dry-fitted to the Trigger. Once cool and dry, the rail was removed, sanded, stained and varnished. Four or five coats will be required before rails are re-fastened to the boat. Screw holes will be filled, stained and varnished.

(Above) David Kanally fashions a plastic spacer for the inner workings of the Trigger's shifter box. Without it, the cams seem to hang up on each other.

(Above) Phil's big block Ford 427 will be just the ticket for pushing the big Coronado down the lake at speed that will bring a big grin to Phil's face. He's also swelled the boat's original bottom, and believes it will work just fine.
Next WBA Monthly Meeting September 15th at Two Guys!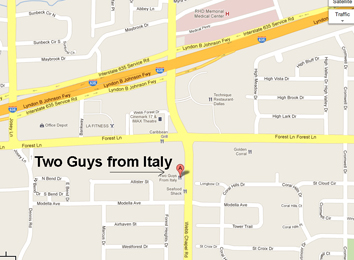 Our next meeting will be Thursday, September 15, 2022, at 7 p.m. You'll receive an email reminder for the meeting a few days prior. We've acquired a camera and microphone for the club to provide a much better Zoom experience for those who cannot join in person. We'll be continuing our door prize tradition, giving out an e-book of the lucky winner's choice, or a complimentary design of a boat show placard.
If you can't join in person, you'll be using the Zoom application for your cell phone or your home computer. To make things easier at meeting time, it would be a good idea for you to go to your normal smart phone app store to download Zoom Cloud Meetings, or go to Zoom.us on your home computer and sign up. Prior to the meeting, you will be sent an email with a link to join the meeting, and further instructions. Those who wait to download Zoom will also receive a link to do that just before the meeting starts. If you are among those who need a few attempts to be successful with technology, you may want to get the downloading taken care of ahead of time.
Our meetings are a great opportunity to socialize with fellow WBA members and to talk shop on questions on everything from paint and varnish to carburetor kits. Please join us on Zoom to be a part of our monthly fellowship!
Shop Talk and Musings: Cares and Concerns
We normally share our Cares and Concerns during the WBA meetings and in our minutes, but we're making a special exception and letting you know that Robin McGeorge has been in the hospital, battling some age-related symptoms. The shop crew has been visiting him regularly, and are pleased to report that Robin remains in good spirits. He has now moved into a rehab facility close to home to further his care and recovery. Contact David Kanally for more details.
And finally, please take a look in the shed or garage for leftover parts or other salable items you would like to donate to the Club. Contact David Kanally at david@historywithheart.com for more info.