Project Updates from around the WBA
(Above) Trey Bull's 15' Lyman is finished, following a new keel, lots of interior woodwork, and fresh coats of paint and varnish.

(Below) Jay Emerson has finished Phil Brosseau's Cavalier, and she looks ready and raring to go! Jay is now, believe it or not, able to work on his own boat.

(Above) David Kanally's and Robin McGeorge's Yellow Jacket has received her decals, and is currently ready for deck hardware and wiring. Steve McCune has purchased the boat.

(Below) Phil Wolff has turned his attention to his '59 Resorter, Boo Boo. Some assembly required. See full project report here.
Next WBA Monthly Meeting September 17, 2020. Virtual or In-Person?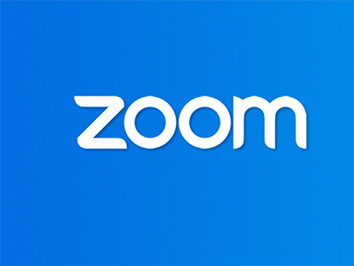 Our next meeting will be Thursday, September 17, at 7 p.m. A decision will be made closer to the date to determine if it is safe and permissable to meet in person at Two Guys from Italy. If not, the meeting will take place on line, using the Zoom application for your cell phone or your home computer. To make things easier at meeting time, it would be a good idea for you to go to your normal smart phone app store to download Zoom Cloud Meetings, or go to Zoom.us on your home computer and sign up. Prior to the meeting, you will be sent an email with a link to join the meeting, and further instructions. Those who wait to download Zoom will also receive a link to do that just before the meeting starts. If you are among those who need a few attempts to be successful with technology, you may want to get the downloading taken care of ahead of time.
Our meetings are a great opportunity to socialize with fellow WBA members and to talk shop on questions on everything from paint and varnish to carburetor kits. We'll be swapping stories of our various boating and project adventures. Plus, we'll have a presentation of general interest to the classic boating community. As we await the end of the Coronavirus pandemic, our virtual meetings are a great way to stay in touch with the goings-on of the Club.
Shop Talk and Musings: Steady and Slow Wins the Race
Just a word of reassurance for you from the Bilge Pump staff and from our WBA officers. It's very important to all of us to be safe and prudent regarding the Coronavirus pandemic. We know that opinions about its severity and the measures to respond to it vary greatly, and that some people feel that it's high time we got back to life as usual. On the other hand, there are several members who have lost friends or family members and have an understandably cautious attitude about the virus. Our position is to err on the side of caution, to follow CDC guidelines, and to avoid situations that have shown to contribute to the spread of the virus. From the decision made regarding Keels & Wheels, the ongoing limitations on party size in restaurants, and the cancellation of other public events, this position, while perhaps not popular, is in line with that of our peers. We ask for your continued understanding and support during this time. We had 20 people at our last virtual Zoom meeting. What a great and safe way to keep our fellowship alive!
And finally, please take a look in the shed or garage for leftover parts or other salable items you can spray with Lysol, then donate to the Club. Contact David Kanally at david@historywithheart.com for more info.