Next Meeting September 19th. Don't miss it!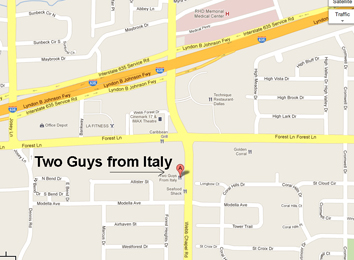 Join us on Thursday, September 19th at 7 p.m. at Two Guys from Italy at 11637 Webb Chapel Road, just south of Forest Road. WBA Treasurer and benefactor John Parish will be giving away one of his many boating and woodworking related books as a door prize.
Steve Griffitts will share photos of a couple Lake Tahoe Concours d' Elegance that he's attended in recent years. That show is the top of the line in our hobby, and Steve has prepared a worthy presentation. Join us for a light meal and moderate libation at 5:30 p.m. at Two Guys from Italy prior to the meeting. We encourage you to join us for dinner, so we'll always have the required minimum number of diners to avoid a room charge.
Shop Talk and Musings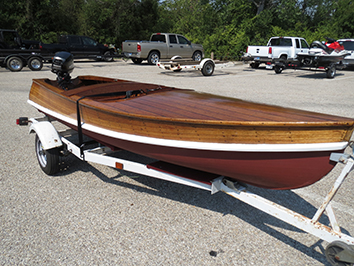 Steve Griffitts is helping to build the WBA fleet having just purchased a Thompson cedar-strip runabout. He dipped it into Lake Lewisville a week or so ago and learned that there is some space between the cedar strips that could quickly keep the boat from floating. So he's in touch with our buddy and cedar strip expert Chuck Webb to see what to do about the problem. What a pretty little boat, though! We're looking forward to seeing this outboard at upcoming shows, and eventually we'll see her watertight and holding her own on the lake. Steve also has a major Chris-Craft restoration underway, and he has a couple other interesting boats in his collection. All this is to say that the WBA fleet is growing, including the boats under restoration at the Lucas Shop, in Lew White's garage, in Jim Wolfe's shop, in Phil Wolff's garage, in the Indrieri's garage in Horseshoe Bay, and wherever else dedicated WBA members may be working. Thanks to all for making the WBA better.
And, finally: Please take a look in the shed or garage for the leftover parts or other saleable items you can donate to the club. Bring them to any WBA meeting, or contact David Kanally at david@historywithheart.com for pickup.