September Meeting a Week Early, Sept. 13, 2012. Don't miss it!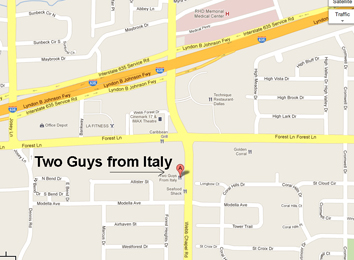 Join us ONE WEEK EARLY on Thursday, September 13th at 7 p.m. at Two Guys from Italy at 11637 Webb Chapel Road, just south of Forest Road. We voted previously to move this meeting to accommodate the schedule of the ACBS National Show at Table Rock, MO. DOOR PRIZE ALERT! WBA Treasurer and benefactor John Parish has begun a monthly giveaway of one of his many boating and woodworking related books as a door prize. You must be present to win. The September meeting will feature "The Ultimate Guide to Motorboats" by Barry Pickthall. Our program will be given by Troy Marshall, who has spent many hours compiling historic film clips of antique and classic boating and racing. You'll want to be here for this one!
Join us for a light meal and moderate libation at 5:30 p.m. at Two Guys from Italy prior to the meeting. We encourage you to join us for dinner, so we'll always have the required minimum number of diners to avoid a room charge.
Shop Talk and Musings:
Our boating season is starting off with a bang this month, with White Rock on the 8th and Table Rock on the 19-22nd. Many of our members have made plans to make the trip to Missouri for the ACBS National Meeting and Show at Table Rock (near Branson, MO). Even if you don't want to bring a boat, you can come just to see all the boats on display and to be a part of this, the largest annual event in the ACBS. Table Rock is breathtaking, and it'll probably be a while before the show is this close to home again. Hope to see you there. Speaking of things you won't want to miss, our registration is now open for the Ride 'n Show at Rockwall, October 12-13. We know, all you Texas and OU fans, that this is YOUR weekend, but take heart, there's a big screen TV in the bar at the Hilton Bella Harbor.
And, finally:
Please take a look in the shed or garage for the leftover parts or other saleable items you can donate to the club. Bring them to any WBA meeting, or contact David Kanally at david@historywithheart.com for pickup.