Project Updates from the Lucas Shop and Beyond!
(Above) Bill Mott buffs the foredeck of the Hallams' Trigger following the unmasking of the white side stripes. As our late friend Walter Hill would say, "we're just finishin' up."

(Above) Bill Mott and Carl Lapiska adjust the steering cables on the Merc 350. The steering bracket was sourced from a Mercury enthusiast in Louisiana who responded to our request on Facebook.

(Above) Following a visit to the shop last month, where he learned to build one laminated seat spring, Eric Wueste returned home with the jig and made three more for his rare fiberglass Yellow Jacket.

(Above) The port side of the Trigger looks as good as the starboard side. A few areas of the side stripes will need a bit of touchup. The thick part of the stripe amidships will bear the Trigger logo.

(Above) Carl Lapiska works on the back end of his Paragon hydraulic transmission, where he is replacing the rear bearing, the gasket and the shaft seal. The shaft flange fits too tight. Carl will freeze shrink it to fit more easily.

(Above) Eric also fabricated the seats by edge gluing mahogany planks and cutting them to fit. We love the mahogany color of the seat backs agains the turquoise blue of the deck and the white of the floor.
Next WBA Monthly Meeting August 18th at Two Guys!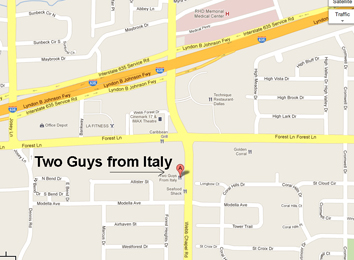 Our next meeting will be Thursday, August 18, 2022, at 7 p.m. In-person meetings will continue as normal, so long as the Covid infection rates remain low. You'll receive an email reminder for the meeting a few days prior. We've acquired a camera and microphone for the club to provide a much better Zoom experience for those who cannot join in person. We'll be continuing our door prize tradition, giving out an e-book of the lucky winner's choice, or a complimentary design of a boat show placard.
If you can't join in person, you'll be using the Zoom application for your cell phone or your home computer. To make things easier at meeting time, it would be a good idea for you to go to your normal smart phone app store to download Zoom Cloud Meetings, or go to Zoom.us on your home computer and sign up. Prior to the meeting, you will be sent an email with a link to join the meeting, and further instructions. Those who wait to download Zoom will also receive a link to do that just before the meeting starts. If you are among those who need a few attempts to be successful with technology, you may want to get the downloading taken care of ahead of time.
Our meetings are a great opportunity to socialize with fellow WBA members and to talk shop on questions on everything from paint and varnish to carburetor kits. Please join us on Zoom to be a part of our monthly fellowship!
Shop Talk and Musings: The Lucas Shop has a New Owner
The Lucas Shop is part of a large storage unit facility that until now has been owned by our longtime associate, Bob Kubicek. Bob has sold the facility to Leopard Storage of Lucas. Their principal, Rick, has been in communication with the tenants through letters left in the doorways of the units. The letter indicates that Rick and his group will be working around the property doing some cleanup and improvements. If you have a unit in that facility, you are asked to contact Rick at 214-775-3808 or myleopardstorage@gmail.com to confirm your contact information. Rick also advises that there will be a rent increase as of 9/1/22. We will be contacting Rick right away regarding the stalls used by the club.
And finally, please take a look in the shed or garage for leftover parts or other salable items you would like to donate to the Club. Contact David Kanally at david@historywithheart.com for more info.