Next Regular Meeting July 17, 2014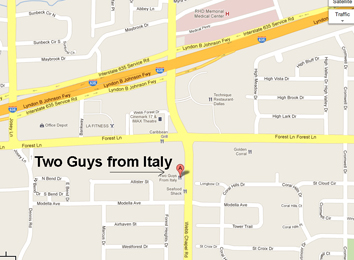 Don't miss our next regular monthly meeting on Thursday, July 17, 2014 at 7 p.m. at Two Guys from Italy at 11637 Webb Chapel Road, just south of Forest Road. WBA Treasurer and benefactor John Parish will be giving away one of his many boating and woodworking related books as a door prize.
David Kanally has pulled together a number of photos and videos of our past restorations and rides that he'll be sharing in the presentation "WBA's Brightest and Best." As always, we'll have generous helpings of fellowship and Italian food. The meeting will be better if you are there, of course.
Join us for a light meal and moderate libation at 5:30 p.m. at Two Guys from Italy prior to the meeting. We encourage you to join us for dinner, so we'll always have the required minimum number of diners to avoid a room charge.
Shop Talk and Musings
Just like that, the hot days of summer are upon us, and our opportunities to get out and enjoy our boats and enter shows are coming fast and furious. I really hope we can get some boats to the Denton event...should be fun. The Ride 'n Show is just around the corner in September. Also, Katina Real and the Pier 121 folks are planning a car/boat show on October 11 which we always participate in and enjoy. And the Hill Country Show is on the docket for shortly thereafter. So opportunities abound. Let's be WBA-proud with full participation!
And, finally: Please take a look in the shed or garage for leftover parts or other salable items you can donate to the club. Bring them to any WBA meeting, or contact David Kanally at david@historywithheart.com for pickup.