Next Meeting July 18th. Don't miss it!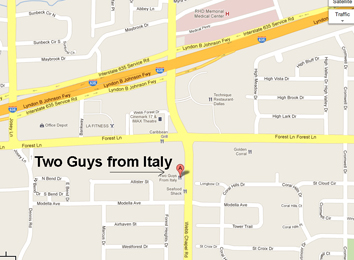 Join us on Thursday, July 18th at 7 p.m. at Two Guys from Italy at 11637 Webb Chapel Road, just south of Forest Road. WBA Treasurer and benefactor John Parish will be giving away one of his many boating and woodworking related books as a door prize. Our presentation this month will be provided by Bob Adair and Lew White, and will feature stories and photos from the history of Plano's own Chrysler Boats, where both Bob and Lew worked for a number of years.
Join us for a light meal and moderate libation at 5:30 p.m. at Two Guys from Italy prior to the meeting. We encourage you to join us for dinner, so we'll always have the required minimum number of diners to avoid a room charge.
Shop Talk and Musings
Just a few words this issue about the freedom we enjoy as Americans and as boaters. From Mark Webster's poignant presentation about the Battle of Gettysburg to a chance meeting of two young recruits shipping out to serve in Afghanistan, we've been reminded in many ways of the importance this Fourth of July week. Boating itself is a wonderful expression of freedom...traveling across an open expanse with no road, no map, no stop signs and no brakes! Let's enjoy this freedom safely and fully, never forgetting the sacrifices of those who have made it possible.
And, finally:
Please take a look in the shed or garage for the leftover parts or other saleable items you can donate to the club. Bring them to any WBA meeting, or contact David Kanally at david@historywithheart.com for pickup.