Next Regular Meeting June 19, 2014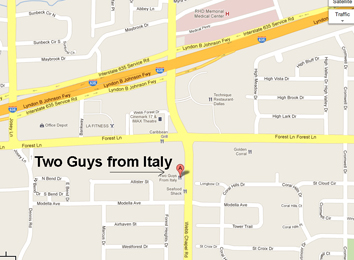 Don't miss our next regular monthly meeting on Thursday, June 19, 2014 at 7 p.m. at Two Guys from Italy at 11637 Webb Chapel Road, just south of Forest Road. WBA Treasurer and benefactor John Parish will be giving away one of his many boating and woodworking related books as a door prize.
WBA member and professional boat restorer Jay Emerson will give a program regarding his Emerson Bay Boat Works. As always, we'll have generous helpings of fellowship and Italian food. The meeting will be better if you are there, of course.
Join us for a light meal and moderate libation at 5:30 p.m. at Two Guys from Italy prior to the meeting. We encourage you to join us for dinner, so we'll always have the required minimum number of diners to avoid a room charge.
Shop Talk and Musings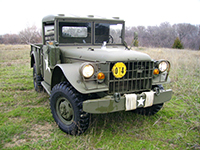 Now, normally, a 1953 M37 military 3/4 ton truck would not find its way into the Bilge Pump. But this is a special truck. WBA member Jim Donovan decided to sell his truck recently, and committed to the WBA that any amount over his reserve price would be donated to the shop fund to help with rent shortfalls. Well, he sold the M37 for a tidy $500 over the reserve price! Special thanks to Jim for his generosity...and also for coming up with a GREAT way to donate to the WBA! We understand there's at least one more donation in the wings, so our club is sure to remain financially healthy for some time to come. We've recently seen the delivery of two donated projects, Pic Cyr's Yellow Jacket and Dave Parker's canoe (which Dave donated in memory of Dick Peterson), now in their new homes with Pic in Louisiana and with Mike Gomes in North Carolina. Thanks to you all for your great support!
In other news, a delegation from the WBA, including Jim Wolfe, Gay Perry, Lisa Daniels, Patrice Mozelewski, and Steve Griffitts, visited Jay Emerson's shop at Lake Texoma on Saturday, May 31. Jay gave the group a fascinating presentation, including detailed reviews of seven different boats on which he is currently working. Then he treated everyone to a fantastic fried catfish lunch.
And, finally: Please take a look in the shed or garage for leftover parts or other salable items you can donate to the club. Bring them to any WBA meeting, or contact David Kanally at david@historywithheart.com for pickup.