Next Meeting June 17th--Don't Miss It!
Join us at the Midway Point on Thursday, June 17th for the next monthly meeting of the WBA. Come out and see some people who look surprisingly good for their ages. We've been seeing some faces from the past as well as new members! The meeting will begin at 7 p.m. on Thursday, June 17th at the Midway Point at LBJ and Midway Road.
Join us for a light meal and moderate libation at 5:30 p.m. at the Midway Point prior to the meeting.
Shop Talk and Musings:
Rare Yellow Jacket drawings donated by Bill Bauder, Architect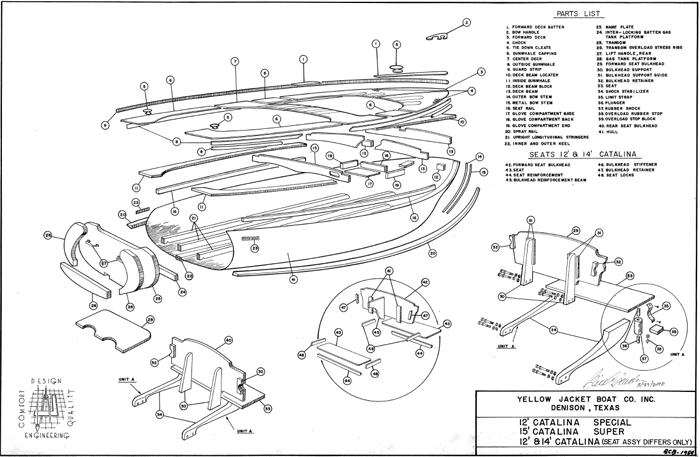 Last month, you read in this space about our fortuitous meeting at Keels & Wheels with Austin architect Bill Collins Bauder, who worked as a draftsman and designer at Yellow Jacket Boat Company in the '50s. Just this weekend, we received a donation of signed copies of eight of Bill's historic drawings, which are now in the possession of the club. This wonderful collection includes exploded views of the various Yellow Jacket models in 1954 and 1955 as well as some concept designs that Bill did for the company.
These drawings add important information to our body of knowledge about Yellow Jacket boats, and will become a permanent part of our website's Yellow Jacket pages.
Rare Willis Stock Utility Racer Joins WBA Fleet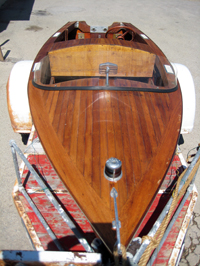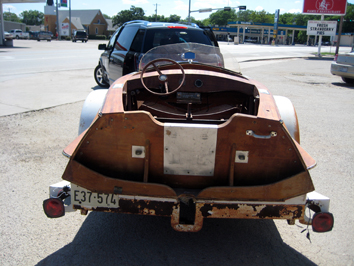 Your editor had the pleasure of driving with Lew White and Bob Adair on a boat huntin' trip to Marble Falls last week. Before we knew it, Lew cut a deal, and there was an uber-rare 1956 Willis 14' double cockpit stock utility race boat hitched up to our swagger wagon (also known as a stretch crossover: we wouldn't be seen riding in a mini-van, after all), and we were heading north. The stylish treasure awaits restoration in Lew's garage in Plano. Congratulations, Lew on helping to preserve Dallas' boat building heritage! Read more about Willis Boat Works.
And, finally:
Please take a look in the shed or garage for the leftover parts or other saleable items you can donate to the club. Bring them to any WBA meeting, or contact Phil Wolff at myoldboats@gmail.com for pickup.