Nevada Yellow Jacket Gets Decked, Lapiska Chris Gets Planks Pulled
(Above) The king plank and toe rails of the Nevada Yellow Jacket have been rough cut and laid onto the deck in their general positions. The king plank is 3/4" thick at the bow, but then tapers to half that thickness about 10" behind where the bow handle goes.

(Below) Carl Lapiska and son Hayden started removing planks a couple weeks ago, in order to re-seal and re-fasten them to get rid of some pesky leaks.

(Above) Once the two-piece toe rails had been laid out, they could be properly scarfed and glued. Next step will be installing and fairing them.

(Below) Carl has removed two planks on each side of the boat now. In the case of the port side, he found out just how stubborn 3M 5200 can be as he removed one entire plank. On the other side, he elected to cut the faulty plank short and install a shorter piece with a butt block.
Next WBA Monthly Meeting May 20th, 2021. Join Us On Line!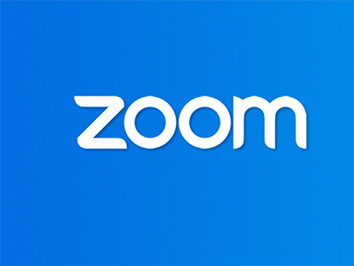 Our next meeting will be Thursday, May 20, 2021, at 7 p.m. The May meeting will take place on line, using the Zoom application for your cell phone or your home computer. Now that Covid guidelines are evolving, we plan to return to in-person meetings after we make arrangements with Two Guys from Italy. When we do this, we will retain a virtual meeting option for those who are not yet comfortable about gathering indoors. To make things easier at meeting time, it would be a good idea for you to go to your normal smart phone app store to download Zoom Cloud Meetings, or go to Zoom.us on your home computer and sign up. Prior to the meeting, you will be sent an email with a link to join the meeting, and further instructions. Those who wait to download Zoom will also receive a link to do that just before the meeting starts. If you are among those who need a few attempts to be successful with technology, you may want to take care of this now.
Our meetings are a great opportunity to socialize with fellow WBA members and to talk shop on questions on everything from paint and varnish to carburetor kits. Please join us on Zoom to be a part of our monthly fellowship!
The WBA Comes Roaring Back!
As we welcome the month of May, our club is roaring back into action, following a year hampered by Covid and its related fears and restrictions. We start with Keels & Wheels, hoping that not only our exhibitors and launch crew make the trip to Seabrook, but that interested members come just to enjoy one of the finest car and boat shows in the country. It's well worth the trip. And following that, May continues with Wood, Waves & Wheels and Rudders & Rods!
As you make your own plans for returning to some kind of normalcy, we invite you to consider the activities of the WBA. Our events are held outdoors, and our meetings, even when in-person gatherings resume, will have a virtual option for those who are still not comfortable gathering indoors. Our hobby is well suited to the world we live in, so come on back, as your comfort level allows, and enjoy the fun!
And finally, please take a look in the shed or garage for leftover parts or other salable items you can spray with Lysol, then donate to the Club. Contact David Kanally at david@historywithheart.com for more info.