Next Regular Meeting May 15, 2014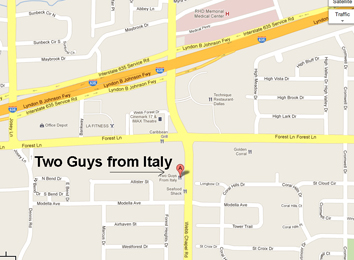 Don't miss our next regular monthly meeting on Thursday, May 15, 2014 at 7 p.m. at Two Guys from Italy at 11637 Webb Chapel Road, just south of Forest Road. WBA Treasurer and benefactor John Parish will be giving away one of his many boating and woodworking related books as a door prize.
As always, we have an interesting program planned, as well as generous helpings of fellowship and Italian food. The meeting will be better if you are there, of course.
Join us for a light meal and moderate libation at 5:30 p.m. at Two Guys from Italy prior to the meeting. We encourage you to join us for dinner, so we'll always have the required minimum number of diners to avoid a room charge.
Shop Talk and Musings
Everybody who attends the WBA monthly meetings has become accustomed to Secretary Gay Perry's firm sign-in discipline. Until just this last month, truant members would wander right by the sign-in clipboard and poor Gay would be required to coach them back to the entrance to sign in. Well, Gay has finally found a way to automate this repetitive task. She picked up a couple flashing LED bicycle lights and affixed them to a sign-in placard. The bright lights successfully drew the attention of everyone coming into the room, and Gay was happy with the result. Ladies and Gentlemen, Gay's Flashing Sign-In Sheet is a perfect example of WBA resourcefulness at its finest. Gay, thanks for reminding us that when it comes to making the WBA successful, we should do whatever it takes.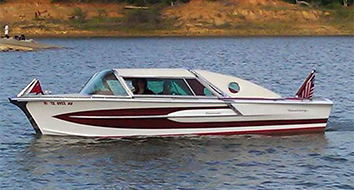 In other news, since Jim Wolfe's Coronado made her topless debut at the Ride 'n Show, we don't really think of her as a project anymore, but no Coronado is complete without her top, which she now has. Congratulations, Jim and Rhonda, and good luck at Keels & Wheels!
And, finally: Please take a look in the shed or garage for the leftover parts or other salable items you can donate to the club. Bring them to any WBA meeting, or contact David Kanally at david@historywithheart.com for pickup.