Project Updates from the Lucas Shop!
(Above) Carl Lapiska applies two-part wood bleach to the hull sides of his '64 Chris-Craft Super Sport. The bleach instructions specify an 8-hour drying period, followed by a light rinse with water.

(Above) With a lot of good work by Bill Mott, Chris Sterlacci, Ann and John Hallam, Alan Oppenheimer, Robin McGeorge, Seb Borrello and David Kanally, the deck of the Hallams' Trigger is on and shaped.

(Above) The wetting of Carl's hull with the bleach solution gives a hint of the look of a finished hull, although the bleach will even out the color of the planks, and the mahogany stain will enrich the color significantly.

(Above) The distinctive fins that characterize the 1961 Trigger were a challenge to shape, requiring a light touch to create a fair curve on the deck. Next step will be a king plank and toe rails. Then staining!
Next WBA Monthly Meeting April 21 at Two Guys!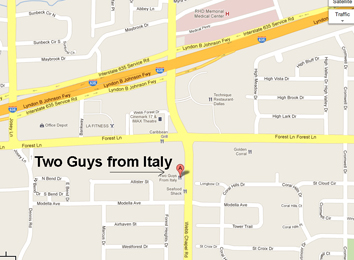 Our next meeting will be Thursday, April 21, 2022, at 7 p.m. We're very happy to resume in-person meetings, as guidelines for gathering have eased in recent days. You'll receive an email reminder for the meeting a few days prior. We've acquired a camera and microphone for the club to provide a much better Zoom experience for those who cannot join in person. We'll be continuing our door prize tradition, giving out an e-book of the lucky winner's choice, or a complimentary design of a boat show placard.
If you can't join in person, you'll be using the Zoom application for your cell phone or your home computer. To make things easier at meeting time, it would be a good idea for you to go to your normal smart phone app store to download Zoom Cloud Meetings, or go to Zoom.us on your home computer and sign up. Prior to the meeting, you will be sent an email with a link to join the meeting, and further instructions. Those who wait to download Zoom will also receive a link to do that just before the meeting starts. If you are among those who need a few attempts to be successful with technology, you may want to get the downloading taken care of ahead of time.
Our meetings are a great opportunity to socialize with fellow WBA members and to talk shop on questions on everything from paint and varnish to carburetor kits. Please join us on Zoom to be a part of our monthly fellowship!
Shop Talk and Musings: Danielsons Moving to Tennessee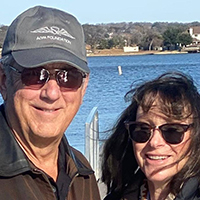 Mark and Lyne Danielson have been WBA members for several years, gracing our gatherings with their beautiful runabout, "Havaiki". They're heading to Tennessee to begin a new chapter in their lives, one that brings them closer to their grandchildren.
We wish them well on their move to a new home in a new state. Mark says, "Lyne and I are having a moving experience on Thursday, April 21st, as in heading to TN. The saddest part is not being able to say good bye to the best club members ever."
"Please give everyone our best and don't kick us off the FB page just because we're in TN!  Thanks for all of your help and most of all, your friendship."
Well, Mark and Lyne, we've enjoyed having you as members of the WBA, and hope that you'll continue to follow us on Facebook, and look us up whenever you're in town. Good luck to you!
And finally, please take a look in the shed or garage for leftover parts or other salable items you would like to donate to the Club. Contact David Kanally at david@historywithheart.com for more info.