Yellow Jacket Project Advanced in March, On Hold Now
(Above) Seb Borrello, Jim Donovan, Mark Wilson, Robin McGeorge and Ray Widmer take a breather after flipping the boat, complete with its shiny red bottom, and putting it back on the refurbished Holsclaw trailer.

(Below) David Kanally checks the fit of patches to damaged portions of the gunwales. Robin McGeorge had cut new sections of marine mahogany plywood to make the repairs.

(Above) If you didn't have fins in 1957, did you really exist? The original wood really looks good here, following stripping and sanding. The inside varnish is in very good shape, so it won't need to be stripped, just wet sanded.

(Below) Jim Donovan does some fine hand sanding with 220 grit paper in preparation for staining and varnishing. The deck darts will be drawn and stained first. Now we wait.
Next WBA Monthly Virtual Meeting April 16, 2020. Get Signed Up Now!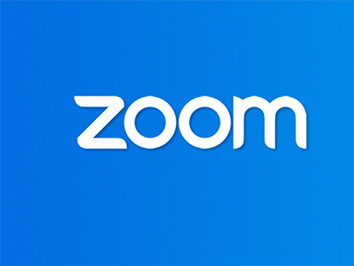 Our next meeting will be Thursday, April 16 at 7 p.m. The meeting will take place on line, using the Zoom application for your cell phone or your home computer. To make things easier at meeting time, it would be a good idea for you to go to your normal smart phone app store to download Zoom Cloud Meetings, or go to Zoom.us on your home computer and sign up. Prior to the meeting, you will be sent an email with a link to join the meeting, and further instructions. Those who wait to download Zoom will also receive a link to do that just before the meeting starts. If you are among those who need a few attempts to be successful with technology, you may want to get the downloading taken care of ahead of time.
Our meetings are a great opportunity to socialize with fellow WBA members and to talk shop on questions on everything from paint and varnish to carburetor kits. We'll be swapping stories of our various boating and project adventures. Plus, we'll have a presentation of general interest to the classic boating community. As we await the end of the Coronavirus pandemic, our virtual meetings are a great way to stay in touch with the goings-on of the Club.
Shop Talk and Musings, We're All in the Same Boat:
As the Coronavirus pandemic continues to spread, we are mindful of all our members who are feeling coooped up, and in many cases, separated from loved ones due to travel restrictions. We add to our cares and concerns anyone who is suffering physically or financially from this crisis. Please observe the stay-at-home orders that are in place for your community, and join us on the other end of this pandemic healthy, happy and ready to re-start our boating activity!
And finally, please take a look in the shed or garage for leftover parts or other salable items you can spray with Lysol, then donate to the Club. Contact David Kanally at david@historywithheart.com for more info.