Hafer Restoration Complete! Fine Tuning Now.
(Above, l-r) Robin McGeorge, Dennis Fisher, David Kanally, new Hafer owner Steve McCune, Seb Borrello and Jim Donovan pause after an intensive, long morning of work to finish the donated Hafer. (Photos by Jay Emerson)

(Below) Jim Donovan and Steve McCune check out the work that has been completed over the last eight months. Only engine tuning and flooring installation remain before Steve takes possession of the boat in time for Keels & Wheels.

(Above) Robin McGeorge, David Kanally and Steve McCune prepare the engine for its first startup since the restoration. After a little coaxing, the Gray Marine 75 turned over and ran just fine.

(Below) David Kanally and Steve McCune attach the stern pole and connect its light. Steve has named the boat "Dee Dee's Hafer". Special thanks to Scott Reichardt for donating the boat, and to all who helped restore her!
Next WBA Monthly Meeting April 18, 2019, Mark Your Calendar!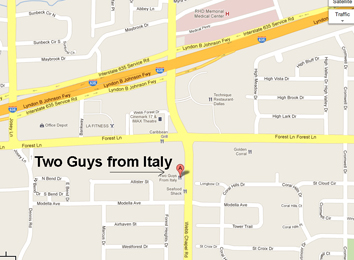 Our next meeting will be Thursday, April 18th, 2019 at 7 p.m. at Two Guys from Italy at 11637 Webb Chapel Road, just south of Forest Lane. We'll be continuing our door prize tradition, giving out a classic boating book from collections donated by Pat Baldwin and Bill McNally to a lucky winner.
Our meetings are a great opportunity to socialize with fellow WBA members and to talk shop on questions on everything from paint and varnish to carburetor kits. We'll be swapping stories of our various boating and project adventures. Plus, we'll have a presentation of general interest to antique and classic boating enthusiasts. And, of course, we'll have generous helpings of fellowship and Italian food.
Join us for a light meal and moderate libation at 5:30 p.m. at Two Guys from Italy prior to the meeting. We encourage you to join us for dinner, so we'll always have the required minimum number of diners to avoid a room charge.
Shop Talk and Musings: Walter Hill, 1933-2019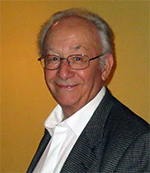 The Wooden Boat Association said goodbye to one of its longest-standing and most loyal members, Walter Hill. Walter passed away on March 25, 2019 after a battle with cancer. Walter was part of the earliest days of the WBA, consistently participating in its shows, meetings and other gatherings. He loved his wooden boats, and enjoyed the company of his friends in the club.
Funeral services were held on Friday, March 29 at the Gateway Baptist Church in Whitehouse, TX, near Walter's hometown of Tyler. Nine members of the WBA made the journey to bid Walter farewell. They had a chance to meet Walter's sister and two sons and their families.
Walter had named the members of the WBA as well as the members of his car club as honorary pall bearers. Walter, we will miss your friendship, your warmth and and your cheerful conversation. Rest in peace, Walter Hill.
And finally, please take a look in the shed or garage for leftover parts or other salable items you can donate to the Club. Bring them to any WBA meeting, or contact David Kanally at david@historywithheart.com for pickup.