Making Headway at Lucas Shop!
(Above) A full complement of volunteers helped Dennis Fisher flip his boat and put it back on the trailer at a work session earlier this month. (Borrello photo)

(Below) Robin McGeorge does a little touchup work on the Gray Marine 75 HP flathead four in the donated Hafer. The boys got the horn working, too, so now it's time for a top coat of varnish, white seam paint, and white hull paint.

(Above) After a lot of stripping and sanding since the flipping party, Dennis and Gary have the bottom almost ready for a West System fiberglass skin.

(Below) Seb Borrello buffs the stainless steel rub rails of the donated Hafer. The step pad frames have been removed and will receive similar treatment. All hardware will be replaced once the varnish is good and dry.
Next WBA Monthly Meeting March 21, 2019, Mark Your Calendar!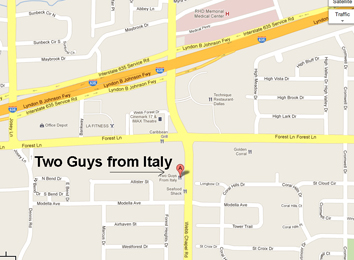 Our next meeting will be Thursday, March 21st, 2019 at 7 p.m. at Two Guys from Italy at 11637 Webb Chapel Road, just south of Forest Lane. We'll be continuing our door prize tradition, giving out a classic boating book from collections donated by Pat Baldwin and Bill McNally to a lucky winner.
Our meetings are a great opportunity to socialize with fellow WBA members and to talk shop on questions on everything from paint and varnish to carburetor kits. We'll be swapping stories of our various boating and project adventures. Plus, we'll have a presentation of general interest to antique and classic boating enthusiasts. And, of course, we'll have generous helpings of fellowship and Italian food.
Join us for a light meal and moderate libation at 5:30 p.m. at Two Guys from Italy prior to the meeting. We encourage you to join us for dinner, so we'll always have the required minimum number of diners to avoid a room charge.
Shop Talk and Musings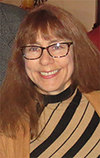 While we didn't include a photo of our indefatigable Signal Person, Lisa Daniels, in the last issue of the Bilge Pump, she was, in fact, recognized at the Annual Banquet for her service. Lisa deserves all of our thanks for her work for our club. If you ever wonder where the get well cards or flowers following a member's hospitalization or loss come from, it's Lisa. She's always on the spot with the appropriate response in a member's time of need.
Lisa, we hope you know how much your fellow WBA members appreciate your work behind the scenes to let those who need it most, how much the club cares about them!
Lisa holds an office that is not an elected one, but an appointed one. There is a vacancy in the club for another appointed office, that of Membership Chair. If you're interested in serving in that capacity, let David Sheets know.
And finally, please take a look in the shed or garage for leftover parts or other salable items you can donate to the Club. Bring them to any WBA meeting, or contact David Kanally at david@historywithheart.com for pickup.