2017 Dues are Due!

The WBA needs you

to pay what's due!

If you have not,

send a check to Scott!

Make $35 check payable to WBA

Mail to: Scott Reichardt, Box 8645, Horseshoe Bay, TX 78657-8645
Donated Holiday, Spiffed Up, Lights Up!
(Above) At a work session on December 21, Jim Donovan mans the driver/drill to remove one of about 300 screws holding the ceiling boards on the Holiday. A finish washer was placed under each screw before refastening.

(Below) Seb Borrello repairs the inner elecrical connections on the Holiday's Ivalite searchlight. The connections allow the light to swivel while maintaining circuit continuity. Some re-soldering was necessary to restore the light.

(Above) Robin McGeorge runs stern light wires through the bracket for the stern pole while Jim Donovan provides encouragement. The stern light will be reinstalled soon!

(Below) After spending some quality time under the deck doing some wiring and remounting of the Ivalite hardware, David Kanally successfully tests the Ivalite. This feature is great for after-dark docking, trailering approaches and signaling. Follow our progress here!
Next WBA Monthly Meeting February 16, 2017. Planning Session!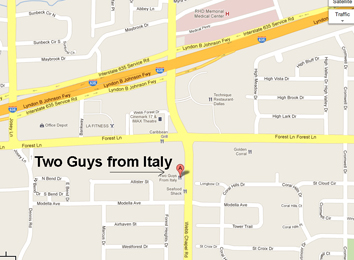 Our next meeting will be Thursday, February 16, 2017 at 7 p.m. at Two Guys from Italy at 11637 Webb Chapel Road, just south of Forest Road. We'll be continuing our door prize tradition, giving out a classic boating book from collections donated by Pat Baldwin and Bill McNally to a lucky winner.
Our meetings are a great opportunity to socialize with fellow WBA members and to talk shop on questions on everything from paint and varnish to carburetor kits. February is our big planning month, when we lay out our calendar for the year and discuss plans for the Ride 'n Show and other events. Please make a special effort to be there. As always, we'll have generous helpings of fellowship and Italian food.
Join us for a light meal and moderate libation at 5:30 p.m. at Two Guys from Italy prior to the meeting. We encourage you to join us for dinner, so we'll always have the required minimum number of diners to avoid a room charge.
Shop Talk and Musings
As quickly as it came, 2016 is now behind us. It's time now to look ahead to the coming year, and all the possibilities and adventures that await us as a Club. We're exploring the best way to handle the generous donations that have arrived at our doorstep. We're planning ways to make our events more successful and better attended...we'll be brainstorming these ideas at the February meeting. And we're encouraging people, including existing and prospective members, to consider acquiring an antique or classic boat to enjoy our hobby fully. Have a look at the '56 Holiday that is nearly ready to be launched, and think about being its next owner. It's a versatile, powerful and substantial craft, and worthy of a good home right here in Texas!
HAPPY NEW YEAR!
And finally, please take a look in the shed or garage for leftover parts or other salable items you can donate to the club. Bring them to any WBA meeting, or contact David Kanally at david@historywithheart.com for pickup.